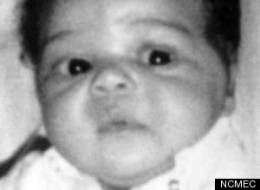 Carlina White Reunited With Family - Carlina White was just 19 days old when she disappeared from Harlem Hospital on Aug. 4, 1987. Police searched for her kidnappers but never found enough evidence to charge any suspects. Her mother, Joy White, always had a feeling that her baby was alive, her family said.

On Jan. 4, a woman known as Nejdra Nance, who was raised in Bridgeport, Conn., and now lives in Atlanta, contacted White, sending along baby photos that looked nearly identical to shots of Carlina posted on a missing children's website. Nance told White she thought she may be her daughter.

"She said she just had a feeling, she felt different from the people raising her," said Nance's maternal grandmother, Elizabeth White, 71. "She searched, and then she found Joy."

More than two decades ago, a newborn sick with fever was snatched from a New York City hospital, her frantic mother returning to the emergency room to find an empty crib. On Wednesday, police said the baby – now a woman – has been found.